Wholesale Earrings, Tips And Notes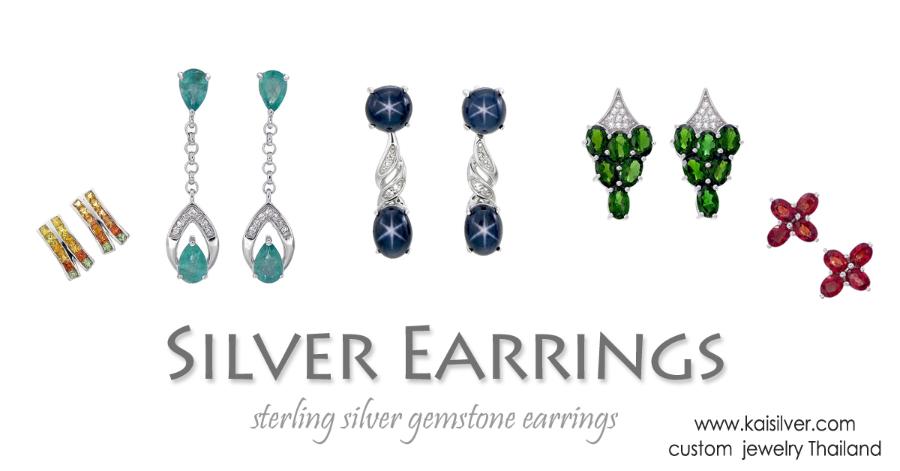 The demand for earrings has never been so colorful, vivid and gorgeous as it is today. With fashion conscious ladies paying greater attention to jewelry worn on their face, earrings are attracting a lot of fuss and attention. This does seem like a great time for wholesale earring sellers but, reality is a bit different. When you have a market that is wide and caters to a almost every age group, picking merchandise becomes an extremely crucial part of success. Working on a niche segment of the earring market might sound interesting but, there is a twist to this dream. Unlike rings, pendants and bracelets where consumers can be categorized according to their preference for specific designs and concepts, the earring market is not that clear cut. A young lady might wear a pair of simple and elegant, ruby stud earrings at work but come evening, and she could just give those up and follow the latest trend of long dangling earrings that, kiss the shoulder. So we are talking about a single earring lover, embracing two absolutely opposing concepts. If you tried to become a wholesale earring supplier and specialized only in simple gemstone studs, your customers might prefer to work with another seller that can fulfill a range of style requirements.
When choosing to purchase ready stock or manufacture specific styles and designs, most wholesale jewelry buyers make a decision based on the volume that they wish to procure for each SKU. The unwritten rule is that to manufacture jewelry with your own styles and gem preference, you need to commit fairly substantial minimum order quantity volumes per design or SKU. Since most wholesale jewelers live in the real world they are aware that, investing too deep into each design is a sure sign of future inventory problems. They therefore choose to shop for their wholesale earring requirements at a ready made jewelry store. Thailand does offer such options in Bangkok, you basically pick a basket and walk through the shelves of jewelry - pick what interests you and then move to the cashier and pay for the merchandise. There is almost always a M.O.Q requirement but, it is generally based on total bill value and not per design. It is quite likely that, you will find a silver jewelry store in Bangkok that, actually weighs the earrings that you pick. In this case, the minimum requirement would be based on the total weight of the earrings. This does seem like a quick solution for your wholesale earring buying strategy but, it is bound by some severe limitation. If you are looking to serve your consumers with quality standards that you stand by and designs that you are sure will sell, buying ready made earrings is unlikely to please you.
Let us look at the option, the one that is more effective for buying wholesale earrings in gold or silver but, which might come with the limitation of having to commit volumes. There are very few jewelry factories that are physically modest in size and yet capable of, producing quality earrings or other jewels. Try to find a Thai jewelry factory that is rich in talent and skills but low on bulky size and overheads. This might not be easy but it can, resolve the dilemma of high M.O.Q stipulations. We occasionally recommend a few such factories when they come to our notice. And if we do find such a jewelry factory in Thailand, it is likely to be listed just below this report - so keep coming back to check. If you cannot find an efficient moderately sized jewelry factory to manufacture your wholesale earrings, try negotiating with a few larger ones. When it comes to M.O.Q stipulations per earring style or design, try to mutually work on a solution where you assure a minimum total quantity or amount, in terms of total purchase. It is not something that will always work but, you can try it in a few factories. We wish you all the best in your venture and hope that the information on this website will serve you well.
Contact Us: Based in Bangkok Thailand, Kaisilver translates decades of gemstone procurement and jewelry manufacturing, into a scintillating online jewelry catalog. While jewelry lovers can indulge in the affordable jewelry, both wholesale and retail jewelry sellers will find a lot to interest them. Prices quoted are for retail orders, wholesale silver jewelry prices will be mutually discussed and finalized. Contact the support team at sales@kaisilver.com with any queries and requirements that you have.