The jewelry manufacturing operations for price sensitive mass market sellers might have shifted out of Thailand for reasons of cost reduction but, when it comes to quality there is no other country that can beat Thailand. If quality is your priority and you wish to invest in a jewel, choose the Thai custom made jewelry option. The jewelry industry in Thailand is well organized, resourceful and highly experienced. You could order a piece of made to order jewelry from Thailand online, or visit the country and enjoy the hospitality of one of the world's most toured nations. Buying Thai jewelry online directly from the source, gets you a price advantage. We are not hinting that Thai jewelry is cheap, all that we mean is that, you get more material value for the money that you spend. In this section of JewelryThailand, we cover important issues related to custom jewelry. The information is general in nature and will be applicable to all jewelry and gem lovers, it does not matter where you end up buying your jewelry from.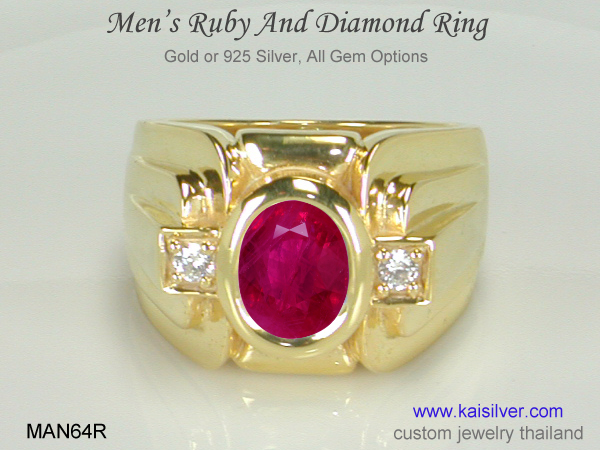 When making a big ring like a size 15 ring for men, durability takes on an added meaning. While it is common to craft large ring sizes with limited metal weight, this is something that destroys the lifespan of the jewel. Learn more about this issue ... more.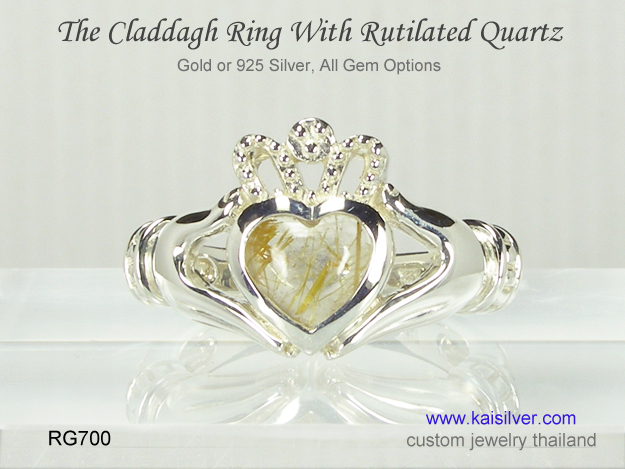 Kaisilver custom makes fine claddagh rings in gold and sterling silver. You choose the gemstone and all ring sizes can be accommodated. We focus on the rutilated quartz gemstone, tell you all that you need to know and introduce you to the custom claddagh ring ... more.
Learn all about what you should know when ordering a men's ring. Kaisilver Thailand explains the essentials of a fine men's ring. You will also learn about the advantages of a custom men's ring in gold or silver. Review an amazing collection of rings ... more.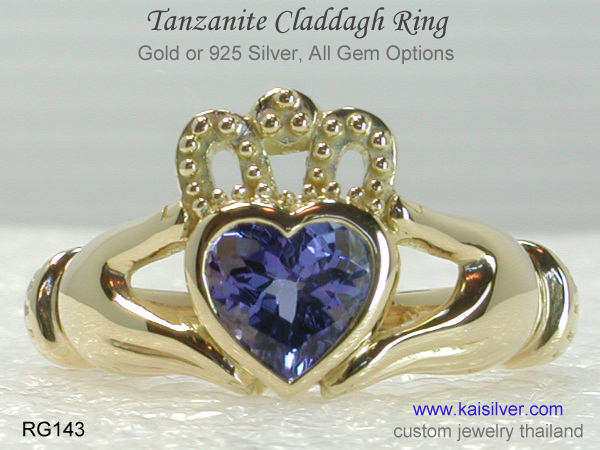 Finely crafted custom claddagh rings in gold and 925 sterling silver. Each ring is meticulously handcrafted and every gem stone handpicked and custom cut, there is no limitation on gem selection. The ring is regarded as the most meaningful jewels in history ...more.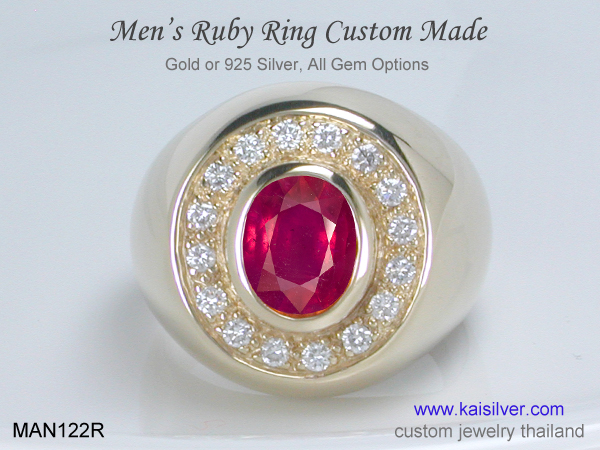 A collection of men's ruby gemstone rings, finely crafted jewelry by highly skilled artisans in Thailand. All natural and certified gemstones. From the leading online online custom made jewelry provider - Kaisilver. Rings can also be crafted with your design ... more.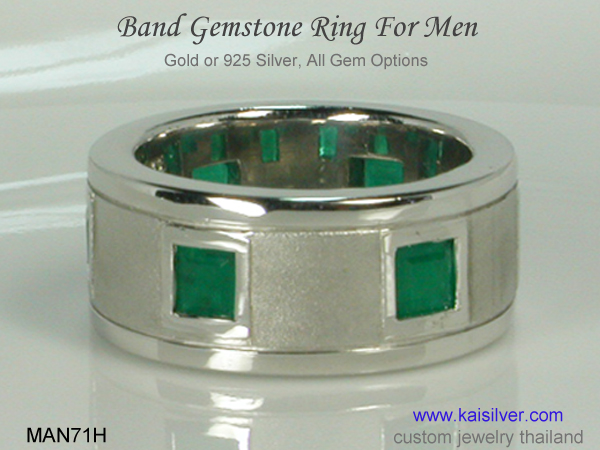 Band rings custom made in Thailand by Kaisilver. All gemstone options and your designs or ours. Band rings for men and women in all sizes - handcrafted in gold or 925 sterling silver. Band rings can customize band width based on the gemstone size selected ... more.