Gemstone Earrings Gold Or Silver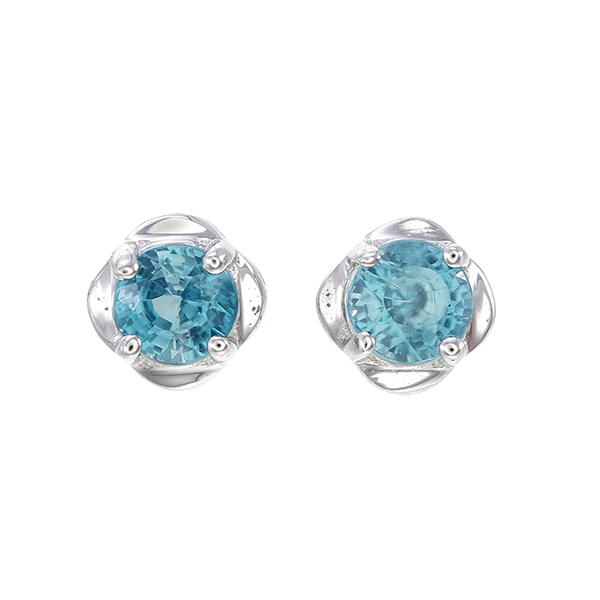 It is indeed interesting to see how a pair of rightly chosen earrings can brighten you a simple face. A pair of elegant stud earrings with modest dimensions might seem like a boring proposition to many but, the fact is that they can be just as effective. There are many styles of earrings and designs can run into thousands, each style has its own features and characteristics. Elaborate chandelier earrings can be long and colorful, they could even be long enough to sweep your shoulders. The trend for ear cuffs continues to thrive, these earrings in a way seem to creep up the year rather than dangle down! It might not be wrong to say that the more elaborate earrings, call for some attention to be given to facial make-up and dress attire.
If you want to wear a pair of earrings that, goes well with almost all the outfits in your wardrobe. More importantly, you expect to wear these gold or 925 silver earrings regularly to work. Most of us dress decently to office and do not wish to overdo the make-up and dress thing, even matching shoes with skirt and scarf with shirt or top can be a time consuming affair each morning. The interesting thing about choosing a pair of simple stud earrings for yourself is that, these seemingly small jewels can instantly give you a more active and stylish look. This despite the neat and simple attire and minimal make-up. There are certain gem and metal colors that go perfectly with every skin color and complexion and most dresses that, the majority of us would wear to work. Stud earrings are awesome and are best worn with simple hairstyles, the ponytail, short hair cut etc are recommended if you wish to have your stud earrings seen.
Now let's say a few words about the metal color for your elegant stud earrings, remember that we are talking about a simple pair that can be worn to work or worn when you go shopping and even look perfectly fine when worn for a formal business meeting. Stud earrings are generally made with white, pink or yellow metals - these can be both gold or 925 silver earrings, more explanation follows. White metals for earrings can be gold, silver or platinum, yellow would be gold or silver plated with gold. Rose gold is sometimes referred to as pink gold, this gold allow has the same composition as yellow or white gold and is gradually, gaining a lot of attention. You can get this metal by picking a pair of rose gold earrings or going for a more affordable option, choose silver and request for rose or pink gold plating to be done on them. One thing that you should know about sterling silver stud earrings is that, any plating whether it be white rhodium, yellow gold or pink gold will not last permanently. The rate at which the plating wears off on earrings is bound to be slow as, these jewels do not go through a very high degree of wear and tear.
Choosing gemstones for stud earrings can be both interesting and challenging. There are a huge variety of natural gems and an equally massive range of gems that are manufactured by man in factories. A complete explanation about gems, their origin, pricing and treatments would be a complete long term course! A better way to go about selecting gemstone stud earrings in gold or 925 sterling silver would be to, choose the right jewelry provider.
Kaisilver: The leading online custom jewelry provider from Thailand, Kaisilver finely handcrafts all types of jewelry in gold or silver. Shipping fine jewelry across the globe, we can work with your jewelry designs or ours. There is no limitation on gemstones, designs or metal (gold or silver). The same high standards are maintained for both gold and silver jewelry. If you require any information or wish to order a ring, pendant, earrings, cufflinks, bracelet or bangle - contact the Kaisilver expert team at sales@kaisilver.com we will get back with constructive ideas and suggestions.