When you buy wholesale silver jewelry make sure that, the jewelry provider understands your requirement of silver - in terms of purity. Some silver jewelry factories do manufacture silver jewelry from alloys that do not comply with the sterling silver standard of, 92.5% pure silver content. It is not that these silver jewelry suppliers plan to cheat you but, they are just used to manufacturing jewelry with silver alloys that have a lower silver content. A wholesale jewelry manufacturer can produce your silver jewelry as per your specifications in terms of design, alloy and gemstones. You might also have an option of choosing the jewelry from ready stocks available with the jeweler. Wholesale jewellery that is manufactured as per your details can have your name or symbol etched on them. Pricing for silver wholesale jewelry will obviously depend on a number of factors among which, order volume will be an important consideration.
If you plan to do your wholesale silver jewelry purchase to collect merchandise for a particular event, make sure that you have made a thorough study of your sales capacity. For example, wholesale heart rings in silver might record impressive sales during the Valentines Day shopping spree but, expect them to move fairly slowly after that. So if your wholesale silver jewelry shopping list includes such items that are marked by seasonal demand, optimizing on the right volume requirement is important. You really do not want to be saddled with large stocks for an entire business cycle to bring you to the same event next year. It is sometimes tempting to order large volumes of wholesale silver jewelry because, quoted prices can be very sensitive to volume required. Strike a balance and do not aim to over invest in inventory just to hit the lowest prices possible. It might be a better idea to spread your wholesale jewelry purchase across various styles and designs. Once you have done that, work on total volume across all styles and negotiate a 'total volume' based discount with the wholesale jewelry manufacturer.
Keep in mind that you are doing business much like the jewelry factory that you plan to work with. Consider the option of providing some framework information to the wholesale jewelry provider. For example, could you possibly provide a cost price range for each product that you discuss. Do you have any parameters in mind related to silver weight, gem options or gem quality. If the wholesale jewelry manufacturer has an internal sample line of products to choose from, go through as many designs as you can - keep the pieces that interest you aside. Next, review the selected pieces and request for a price quote. A well managed jewelry factory, can give you prices quite quickly for items showcased in their sample line. Once you have the prices in hand, meticulously review each of the items and note down the price at which you could buy it. That information will be very valuable to the wholesale jewelry manufacturer, he can probably rework the design in terms of dimensions, gemstones or silver weight and come up with some nice ideas for you.
Wholesale silver jewelry could be plain or studded with gemstones and if, you prefer to buy gemstone jewelry make a decision regarding natural or synthetic gemstones. Most wholesale jewelry buyers are well qualified and experienced and this, makes for an efficient and professional decision making process. It is unlikely that you will go shopping for wholesale jewelry without having made up your mind about, natural or synthetic gems. Share your thoughts on this with the wholesale jewelry provider. It might appear quite obvious but it is better to be safe, get a proper understanding about synthetic gems that are man made and imitation gems which are also man made, but not chemically identical to their natural counterpart. Choosing color and defining and acceptable color range for synthetic or imitation gems might be quite easy but, natural gemstones need to be discussed carefully. The best way to define 'acceptable' gemstone quality and color for your wholesale silver requirements would be to, pick around 3 stone samples - make 2 such sets and retain one with yourself. The wholesale jewelry manufacturer should be clearly informed that, any gems supplied that do not fall within that sample 'range' will not acceptable.
Both buyers and sellers are aware that, wholesale silver jewelry will not require craftsmanship of a very high standard. The problem is that this can lead to vague notions about what 'level' of craftsmanship should be applied to your wholesale jewelry. The 'acceptable' level of workmanship for your requirement, will need to be discussed prior to order and price confirmation. Don't jump to a price quote for your jewellery and then lay standards for quality as, this can only lead to confusion and needless communications. We have seen very poor craftsmanship being applied to wholesale silver jewelry, surprisingly the buyer seems to care little and apparently finds a ready market for such merchandise. Insisting on a sample being supplied prior to commencing actual production will be helpful.
Many wholesale jewelry orders are placed and accepted without clearly defining the time element. It is not uncommon for jewelry factories to over book orders, this can lead to unexpected delays in delivery. Be fair to the wholesale jewelry manufacturer, try to begin your shopping well in advance. Having done that, get a very firm commitment regarding delivery times with the factory. Some buyers follow the practice of fixing financial penalties for delays in deliveries but, this is really not a solution. Imagine ordering a big lot of wholesale silver jewelry for the December shopping season and then, learning that the jewelry will not be in time for the event. A penalty charged to your wholesale silver jewelry provider will not resolve the main problem - absence of product for the main event. Timing can be very vital in a television or mail order business where, campaign publicity material is prepared and distributed much in advance. Show hosts announce weeks and months in advance about, some exciting event related broadcast. The whole effort is wasted in terms of time, money and opportunity if the merchandise does not arrive in time.
The bottom line in getting your wholesale silver jewelry produced without running against unpleasant surprises is to, foresee problems and ensure that extreme clarity is reached on all issues. Do not presume that you know the jewelry factory well and that by itself, will ensure a smooth flow. Keeping things unclear can not only cause delays and ruin your sales plan but could also, end a strong professional relationship on a sour note.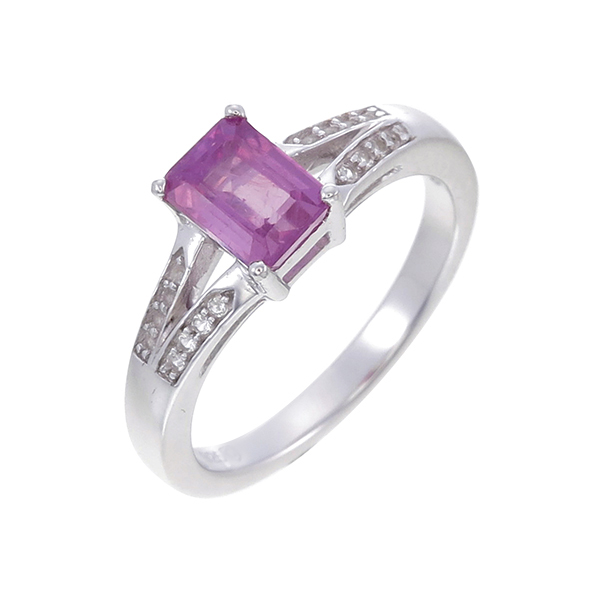 Contact Kaisilver at sales@kaisilver.com if you have any requirements for wholesale silver jewelry. We can handle orders from a single piece to over 1 thousand pieces. Prices would be influenced by the volume of your order. The designs can be yours or ours. We craft all types of jewelry in gold or silver. A team of dedicated artisans, designers and gem experts work on all Kaisilver jewelry orders.