Jewelry buyers today have an impressive level of knowledge regarding gemstones and jewelry. They are aware of quality and expect the same standards to be maintained for gold and silver jewelry. Unfortunately, most jewelers still prefer to ignore silver jewelry queries or manufacture them with little interest. The same is true of silver bracelets, most of the bracelets that we came across were too flimsy, hastily made with little attention paid to quality. It is customary to reserve substandard gems for silver bracelets. A badly designed and crafted bracelet, can snap and break off easily. We talk about sterling silver bracelets in this report.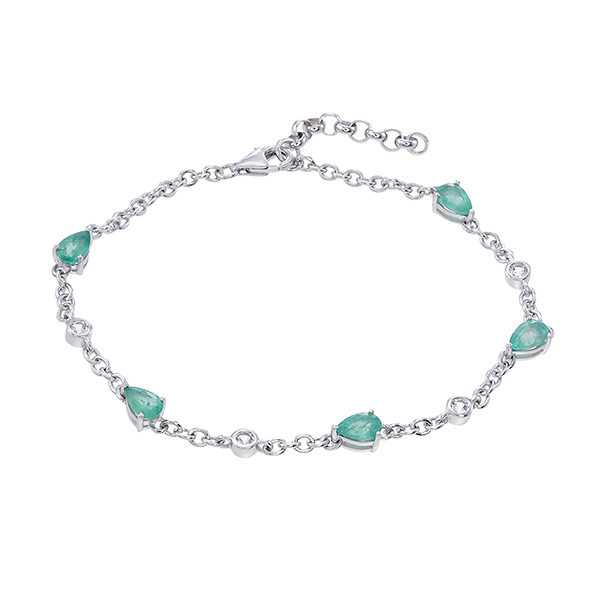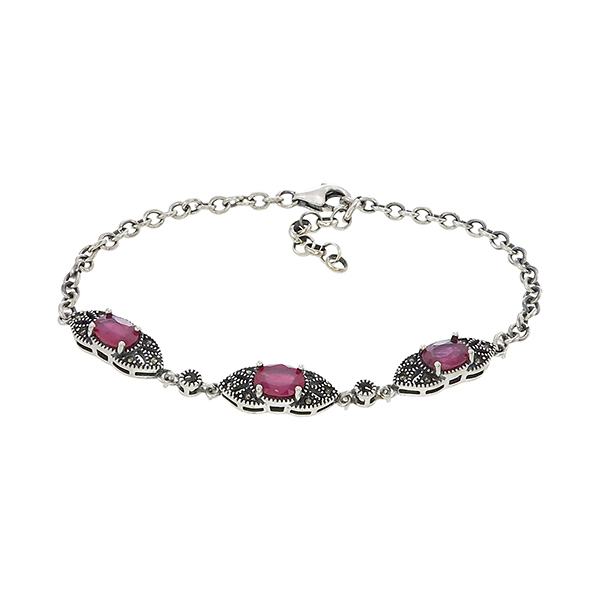 When buying a sterling silver bracelet make sure that, the piece you choose looks gorgeous and will serve you well for a long time to come. While it is not common to make 925 silver bracelets with gems like ruby, sapphire and emerald, you can go online and search for sources. The general impression is that, buyers will not be willing to pay for quality when it comes to sterling silver jewelry. The fact is that, jewelry buyers look for quality and are willing to pay for it.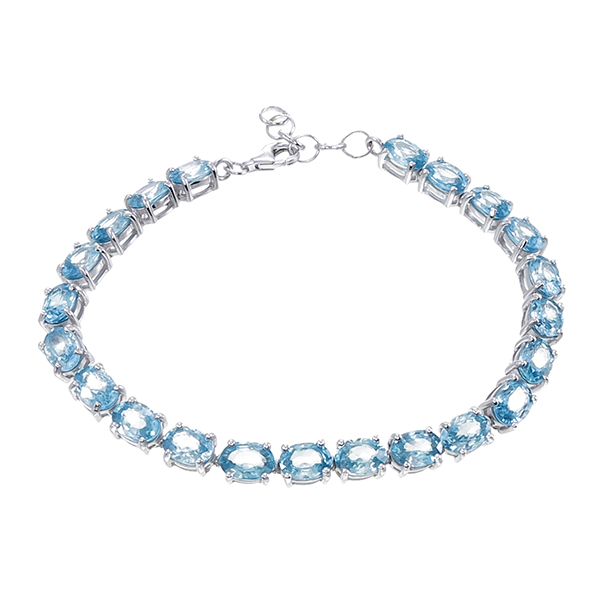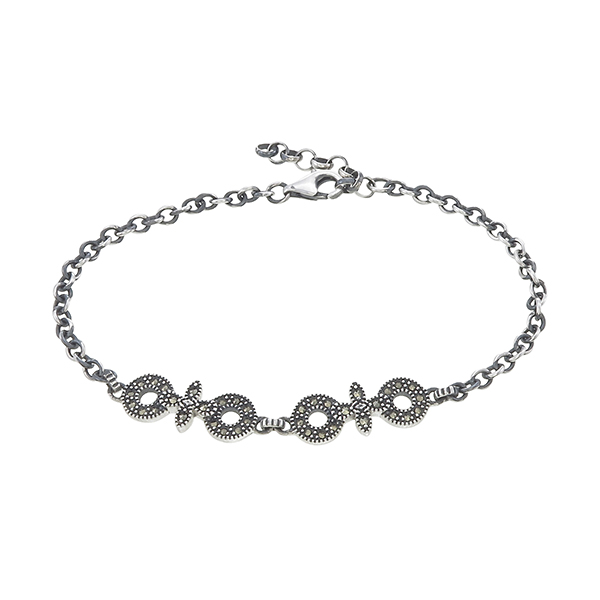 Bracelets are fairly large jewels, they cannot be cheap but they can be reasonably priced. Whether you happen to be a jewelry enthusiast or a jewelry seller, it is important to handpick the right sterling silver bracelets for your collection. Silver with its classic looks offers a great opportunity to configure bracelets that are not too expensive and yet, provide quality that can make them long lasting. Choose bracelets that are suited to everyday wear, the right gem colors can pair them with most dress outfits and styles.
Sterling silver gemstone bracelets are popular but, buyers often do not understand a lot about gemstones. To put it in a nutshell, gems are either natural or factory made but, reality is a bit more complex. Gemstones like ruby, sapphire and emerald are expensive and this is why not many 925 silver bracelets are made with these gems. What you should know is that natural rubies and sapphires have in recent years, been treated through special processes. This allows rather ordinary looking stones to get a much better and more valuable look. The important thing about gems treated in this way is that, the seller should disclose treatment details to the buyer. The second issue relates to pricing, natural rubies and sapphires treated by the fissure filling process, should be priced well below the price of conventionally heated rubies. These gems offer an affordable way to wear a ruby or sapphire sterling silver bracelet. Just keep in mind that, sapphire comes in a bevy of colors and not just blue.
Many of you would know about the awesome fire and glitter that natural zircon delivers. In fact natural white zircon is very popular as a substitute for the diamond look. Blue zircon which is mined in Cambodia adds the dimension of color to this spectacular gemstone. Unfortunately blue zircon has seen a consistent surge in demand, this has translated to a higher price point. Having said that, the truth is the the right type of gem sourcing and strong connection with gem mining sources, could make it possible to get blue zircon at attractive prices. Very few jewelry manufacturers have these strong gem connections, but some do exist. Blue zircon bracelets look extravagant and can give you that lavish colored diamond look at the fraction of the cost, sterling silver makes them even more affordable.
Prices for sterling silver bracelets will obviously vary based on the design, weight, workmanship and volume that you buy. Jewelry dealers might want to order 925 silver bracelets based on their own designs, gems could be chosen as per target markets. As a general rule, bracelets would cost much more than rings, earrings and pendants, you therefore do not want to hold large inventory numbers and lock up your investment. A better option would be to go for a wider range of design and styles and stick to modest MOQ (minimum order quantity) for each one of them. At the end, it is the market sentiment that matters, never shop for jewelry without assessing the market.
Contact Us: Kaisilver Thailand crafts both finely crafted single piece orders and wholesale jewelry orders. We craft all types of jewelry in gold or silver. When ordering silver bracelets, you could pick one of our designs or send us your own design concept or image. We can craft volumes from a single piece to several thousand pieces - the price would reflect the volume of your order. Email us at sales@kaisilver.com if you have any queries or requirements, we will be glad to help.